Exhibitor Information
Style Revue & Demonstration Schedule
The Jr. Style Revue (dept 26) and Jr Demonstrations & Talks (dept 31) will be held Tuesday June 27, 2017 at 6pm in the Jr. Exhibit Hall.
Please contact Lori Ripp, Jr. Exhibit Hall Superintendent at (608) 849-4519 for questions regarding this event.
IMPORTANT NOTICE to all Junior Exhibitors
The Jr. Swine Show will be moved to FRIDAY MORNING JULY 8th at 10AM in the new show arena building. Please let all your fellow exhibitors and clubs know. This is the only show that will be changing.
Premises IDs are REQUIRED for all livestock showing at the fair.
If you are entering livestock in the Lodi Agricultural Fair (dairy, beef, swine, sheep, chicken, horse) it is a Wisconsin State requirement that a Premises ID be on file with the Fair Office. Rabbit, dog and cat entries do not require a Premises ID. If you have animals at more than one location, please provide Premises IDs for all locations.
Also, Link for Premise ID www.wiid.org or call (888) 808-1910. You must have a current Premise ID to exhibit any animal at any fair in this state.
All Swine Exhibitors are required to have MAQA (Meat Animal Quality Assurance) OR PQA (Pork Quality Assurance) certification before exhibitor can sell in the Lodi Agricultural Fair Meat/Animal Auction. This is a MANDATORY Wisconsin requirement for all Swine exhibitors in 2016 fairs.
MAQA Certification requirement
All hog exhibitors MUST be MAQA Certified to exhibit a market hog at the Lodi Ag Fair. Exhibitor MUST be at least 8 years old and have completed the third grade to be eligible for MAQA Certification. This is per State of Wisconsin regulations. If you do not meet these guidelines, you will not be allowed to exhibit swine at the Lodi Ag Fair.
Rule for "mature" exhibitors
An exhibitor may NOT enter exhibits in both the Open and Senior citizen divisions in the same year. If an exhibitor enters in both Open and Senior Citizen divisions, the Senior citizen division entries will not be judged.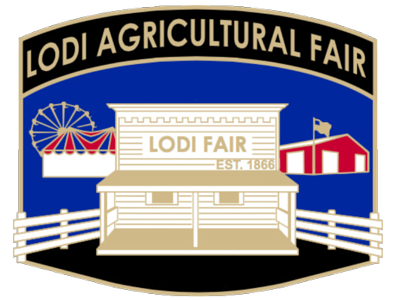 The 2020 Fair is
Canceled. See our activities below.