Endres Family Sells at the Pie Auction.
The fairest court sells a pie
Karate Demonstration at the Pie Auction.
Lodi's Famous Celebrity Pie Auction
Come and sit a spell as this pie auction is like no other
Be prepared to be totally entertained as you will see small town humor at its finest.
Bring your checkbook for you may be the lucky one with the winning bid for your favorite flavored pie!
Ice cream and forks provided.
Pie Auction starts at 5 pm in the Free Stage Tent.
Pie Auction Order
1 Bobby Annen, Lodi Fire Department Chief
2. One 11, Scott and Jean Pulvermacher
3. Megan Moll, Lodi Agriculture Fair Board Intern
4. Rebecca Starkenberg, 2017 WI Fairest Of The Fair
5. Shelly Pare, Lodi School Board Representative
6. Teagan Krueger, Main Street Piggly Wiggly
7. Susie the Duck, Chamber of Commerce
8. Kymtana Woodly, Sugar Shack Bakery and Ice Cream Shop
9. James Ness, Lodi Mayor
10. Joe Jelinek, Lodi High School Assistant Principal
11. Dr. Melissa Haag, Haag Dairy
12. Bob and Kate Robbins, Founders of the Pie Auction
13. Keith "Buck" Kurt, Johnny Boy Farms
14. Samantha Van Deurzen & Sam Jesse, Lodi FFA Advisor, State FFA Officer
15. Cory Endres, Lodi High School Wrestling Coach
Special thanks to
Auctioneers: Riley Kahl
National Anthem Performed by: Emma Lochner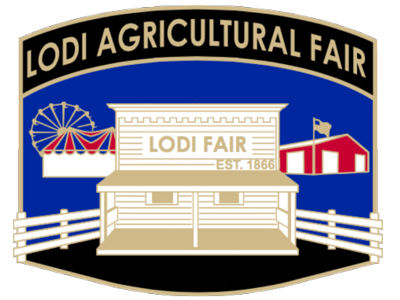 The 2018 Fair will be
July 12-15, 2018